About Thrive Chiropractic
Thrive Chiropractic has been in this location since 2015. Living in the area, providing friendly, compassionate care to our friends and families, has been our goal since day one.
With specific neurological based care, we help our practice members achieve better function and, ultimately, better health. We love taking care of children and pregnant moms as well!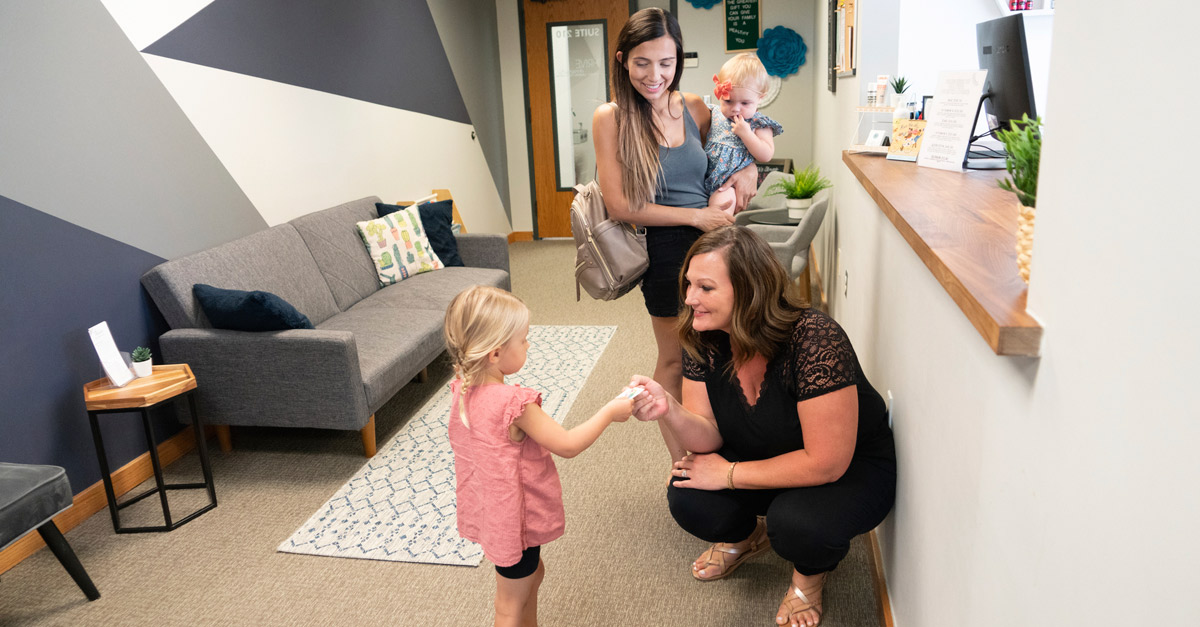 Our Mission
Our mission is to enrich and enhance the lives of this and all future generations through the power of the chiropractic adjustment and wellness lifestyle.
Our Philosophy
It's all about how we function! How well you function on a day-to-day basis determines how well you truly are. With optimal brain and body communication, you have the innate ability to adapt to anything that occurs in your environment, and can continually maintain good health.
The nervous system is what makes this all possible. It's pretty simple-your brain controls your body via your nervous system. With optimal communication between the brain and the body; every cell, tissue, organ and system works amazingly well! We call this NORMAL.
However, if there's interference to any of those systems, the brain can't deliver these messages appropriately, creating dysfunction, disease or even ill health! Our job is to restore function with certainty by delivering very specific and consistent adjustments.
Our doctors are passionate about helping our practice members live happier and healthier lives. We perform gentle adjustments to help restore proper alignment. We offer many techniques to suit each individual's needs.
MEET THE DOCTORS

Questions? We Have Answers!
Reach out to our friendly staff for answers to any questions you might have. Experience the difference chiropractic care can make in your family's life. Contact us today, (785) 331-4515.

About Thrive Chiropractic | (785) 331-4515