Meet the Team at Thrive Chiropractic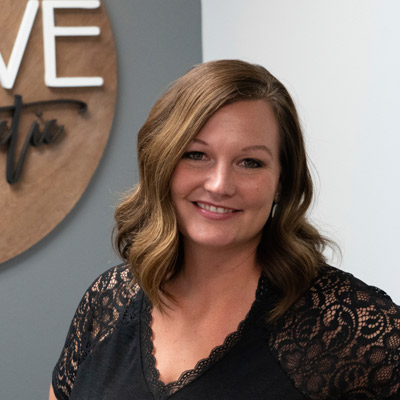 Krista – Care Advocate
Krista grew up in a small town in Kansas and then moved to Topeka for college where she graduated in 2012 with a Bachelors in English education. She is a wife and a mom to three littles and loves spending time with them and making memories. Outside of work, she loves to be outdoors and loves reading.
Krista has been a member of the Thrive Chiropractic family since 2015 as a patient and joined the office staff in 2019. She loves everything about chiropractic, but especially loves helping empower women who are going through the motherhood phase of life — from pregnancy and beyond! She has learned just how important and valuable chiropractic care is for her family and hopes to be that positive and loving encouragement to each and every person that walks through the office doors!
She is here to help you get the most out of your time in our office and will do everything she can to make your experience here extraordinary!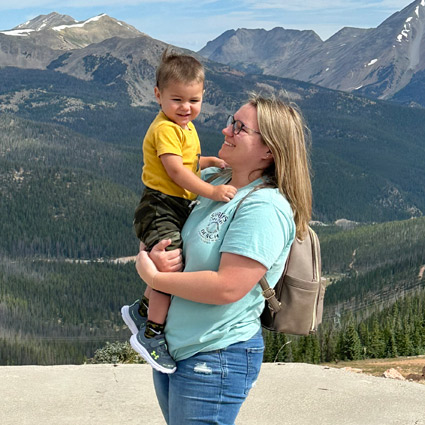 Andrea – Care Advocate
Andrea was inspired to work in chiropractic care, as she enjoys helping people grow in their health journey. She also finds it rewarding to create bonds with patients, and see people reach their goals and feel great.
A wife and mom of a toddler boy, Andrea grew up in Ozawkie, Kansas. "We recently moved back to my childhood farm hoping to get it running as a small family homestead." Andrea enjoys learning about herbal medicine and using her knowledge to help her family live healthier."
Book an Appointment
Take that first step toward maximizing your health. Contact Thrive Chiropractic today to schedule an appointment!
CONTACT US

Meet The Team at Thrive Chiropractic | (785) 331-4515