Pediatric Chiropractic in Topeka
Pediatric care is so vital because stress starts in utero, culminating with the ultimate stress of birth. Using a gentle care approach, we assess the nervous system of your child. With early care, chiropractic is able to prevent many childhood conditions from occurring.
Neurologically, throughout life, there are a lot of bumps, falls and stressors that can really create issues with little people. Taking care of them during this time ensures they stay healthy for a lifetime.
Why Pediatric Chiropractic?
As a fourth-generation chiro baby, being adjusted from birth is all Dr. Maggie has ever known. She knows first hand the benefits of adjustment in her life.
She's committed to providing chiropractic care to help littles thrive and live a fulfilled life. Did you know that the birth process itself can be full of trauma? Oftentimes, our entrance into the world is stressful. That's why we encourage new parents to bring their baby in as soon after birth as possible. The sooner we can get a baby checked and adjusted, the easier it is to allow their body to function optimally. Many of our children live crazy, stress-filled lives which offer great challenges in adapting to their environment.
After her children were born, they were adjusted at birth and have been checked weekly since! Dr. Maggie wants to offer you the same care she offers her family!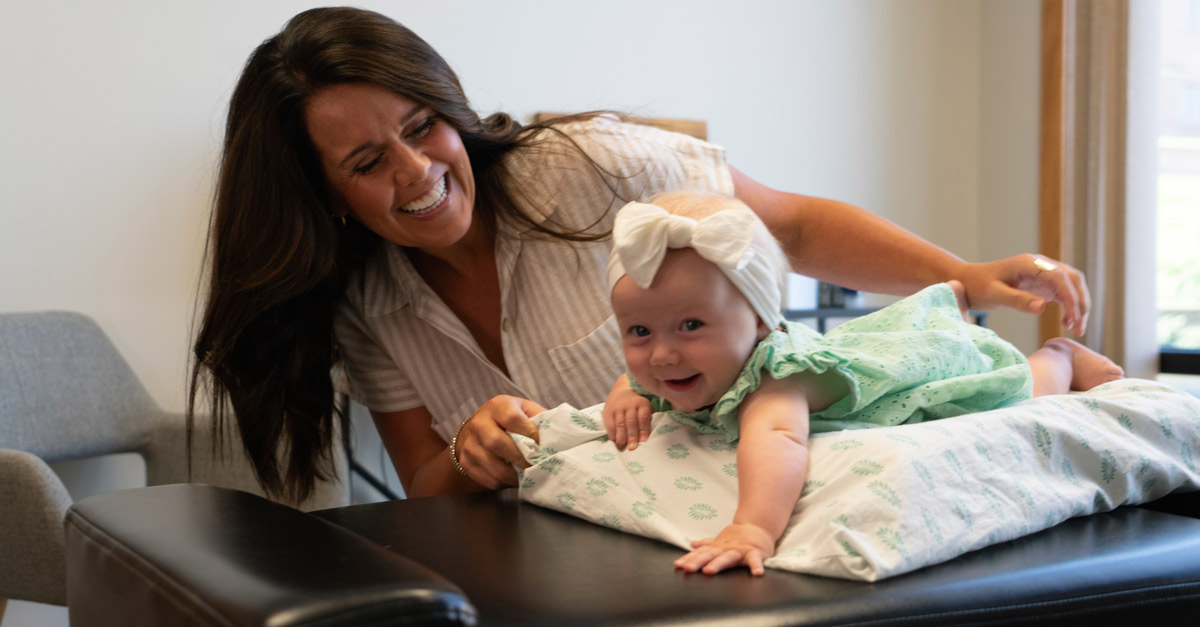 What to Expect
We work with your child where they're at. A light, gentle touch is used, reflecting our specialized training and procedures. Tonal correction, some Sacro-Occipital and Cranial-Sacral work may also be applied. In general, we believe less is more.
If your child is anxious, bring a favorite toy or a stuffed animal along. We can demonstrate our procedures to ease tension and uncertainty.
Our services can improve the body's function allowing healing to occur. And that is what we want for every child who comes to our practice.
Benefits of Pediatric Chiropractic
Natural and effective chiropractic can help to address a broad array of common childhood issues. These include:
ADHD
Allergies
Anxiety
Asthma
Bedwetting
Breastfeeding Difficulties
Colic/Reflux
Developmental Delays
Ear Infections
Sleep Issues
Tongue/Lip Ties
Perhaps best of all, chiropractic care is completely natural. Given that many medications have a host of unpleasant and even dangerous associated side effects, chiropractic is sought after by many parents.
Schedule an Appointment Today
We look forward to helping your child enjoy better health through safe, effective and natural chiropractic care. Contact Thrive Chiropractic today to book an appointment.
CONTACT US

Pediatric Chiropractor Topeka KS | (785) 331-4515