Prenatal Chiropractic in Topeka
What Should I Expect With Chiropractic Care?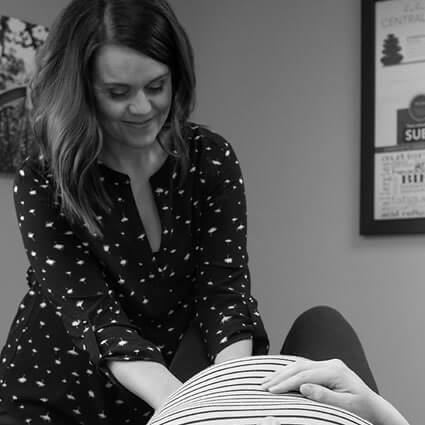 Although you can experience the benefits of chiropractic at every stage of your pregnancy, it's ideal to begin care during preconception. We want to help you ensure a solid foundation for a healthy and happy pregnancy.Specific and safe prenatal adjustments help to reduce stress during pregnancy. This allows the body to adapt to the physiological changes as the baby develops, keeps you comfortable and ensures a safer labor and delivery. At Thrive Chiropractic, we make sure our moms are comfortable during every visit. Moms appreciate the calming, relaxed feel during adjustment. We have pregnancy pillows and our tables all have thoracic drops to accommodate the belly. Moms appreciate the calming, relaxed feel during adjustment. Dr. Maggie will generally use Webster Technique for your adjustment, specially designed for prenatal care. Depending on your scans, we may also use some Diversified and/or muscle work. At no time is your baby touched. We also keep track of the heart rate variability to ensure mom has the resources she needs for delivery.
Prenatal chiropractic care helps maintain optimum wellness throughout the pregnancy. Pain and discomfort are relieved, so mom can be more comfortable. We also take the time to educate our moms on their various options for delivery. Whatever choices you decide on, we will support and care for you throughout your pregnancy.
Postpartum care is vital to make sure everything is healing properly. It also helps to relieve mom's stress, so she is better able to take care of her baby. We want to be able to help support you in any way you may need.
We're Here to Help You
Ready to book an appointment? We would love to help you get ready for your new baby. Contact us today to get started. CONTACT US

Pregnancy Chiropractor Topeka KS | (785) 331-4515