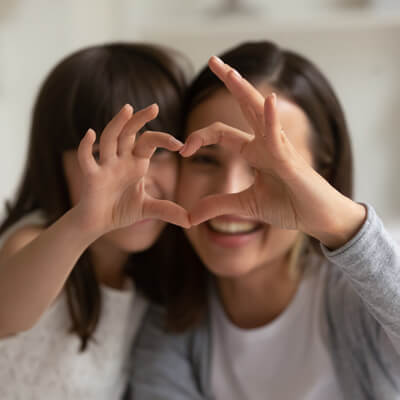 Thrive Chiropractic Raves
What Our Topeka Practice Members Say
At Thrive Chiropractic we love when feedback is shared with us! Please read our testimonials below to see what other people have achieved through their tailored care plans with us.
Share your stories too! Click here to send us your feedback so that we can help to spread the word about the benefits of natural Thrive Chiropractic care.
For more information, or to schedule an appointment contact us today. We would love for you to join our family!


Thrive Chiropractic is wonderful
Thrive Chiropractic is wonderful about listening to your needs and providing you with a plan that will help resolve them. Both the Topeka and Lawrence offices are always so clean and nice to walk into. I always feel so welcome and cared for when I'm there. I had debilitating vertigo and migraines that were causing me to miss out on life with my family. I have not had to deal with anymore vertigo or migraines since I have become a patient here. I am so thankful for Thrive Chiropractic!
-Christi Y.
Dr. Maggie is amazing!
She has helped me with so many things from adjustments, gut health, food sensitivities, supplements and probiotics, and more. I am in a MUCH better place in my health, wellness, and life because of all that she has done and continues to do for me. After just one appointment with her you can see why she is so good at what she does-she truly understands and cares about her patients and their progress!
-Laura W.
Pregnancy Care
My first pregnancy I didn't seek out chiropractic care. My daughter was malpositioned, which resulted in a stop-and-start labor spanning three days with an 18 hour active labor and 5 and a half hours of pushing. It was such a challenging experience, it took quite a while for me to be able to imagine having another child. After learning that chiropractic care in pregnancy helps with fetal positioning and can lead to smoother, shorter labors, I chose to get see a chiropractor regularly during my second pregnancy.
While it can be a little nerve-wracking being adjusted while pregnant, I had full confidence in Dr. Maggie's knowledge and expertise. She takes her time during appointments, explains everything, and is extremely gentle. Not only did I have a more comfortable second pregnancy, my labor lasted 6 hours with 45 minutes of pushing, even though my second baby was over 9 lbs. (3/4 of a lb. larger than my first). Maggie even came to my house the day after the birth to adjust my daughter. We didn't even have to get out of bed!
The difference between my first and second labors was like night and day. I'm so grateful for the role I know Dr. Maggie played in helping me have a beautiful, empowering, healing home birth. I'm a doula now and recommend Dr. Maggie to all my clients for pregnancy and newborn/infant care, including any breastfeeding or digestion issues. Dr. Maggie truly cares about helping her patients achieve optimal wellness. You can't go wrong with her!
-Brooke E.
Help for My Son
Dr. Maggie has created such a healthier balance for my son. We've seen a boost in immune function, helped severe anxiety in school settings and have diminished so many symptoms of ADHD through chiropractic care. Our son experiences better moods, better impulse control and has such lower stress with regular adjustments. The impact on our lives, health and quality of life are remarkable.
-Anonymous
Infant Help
We have seen such a magnificent change in our daughter since beginning care with Dr. Maggie. We came in with concerns of severe reflux, so many sleepless nights and very limited mobility in her neck. Days are so much better now that we have been visiting Dr. Maggie every week. She doesn't spit up anymore, off reflux medications, sleeping so soundly and is overall thriving to her full potential! Our little lady is a much happier baby thanks to Dr. Maggie!
-Anonymous
Breastfeeding Help
I reached out to Thrive after being referred by my lactation consultant and mom friends. I was having concerns with my daughter's weight gain, her ability to breastfeed effectively and her overall growth and development. We initially knew that Thrive was a welcoming and caring environment! EVERYTHING has been amazing. Our daughter starting transferring milk more efficiently, there was less pain for me while nursing her, she was having more frequent bowel movements and her sleep was so much better I can't believe the improvements overall. This was such a great decision for us!"
-Anonymous
Irreplaceable Part of my Team
Dr. Maggie with THRIVE chiropractic was an irreplaceable part of my birth team. Even though she was not physically present at my birth, her support, chiropractic adjustments and guidance with right living during pregnancy played such a huge role in me having such a beautiful birth with my littlest. His labor was only four hours and I know Dr. Maggie had a huge role to play in that fact. My other births were over 20 hours long. I wish I had seen her during my other pregnancies. I know those births would have looked different if I had. She is brilliant, knows the human body so well, and is very gifted with pregnant mamas and their babies. I will never be able to repay her for the gratitude I feel for all she's done for me and my littlest. She is truly the best at what she does.
-Anonymous
Managed Pregnancy Aches and Pains
I've had two natural births. With each of my pregnancies I was adjusted by Dr. Maggie up to the day of delivery. These adjustments helped with all the normal pregnancy aches and pains as well as with a long standing back problem. My body progressed very well and slowly in the weeks leading up to my deliveries. So slowly in fact that I was unaware that it was happening. My deliveries were both relatively fast and "easy", my body and babies knew what to do. During my pregnancies I did a few things that I believe helped make this happen. But mainly I attribute it to being adjusted by Dr. Maggie. I would never go through a pregnancy without seeing Dr. Maggie. I can not recommend her care and expertise enough.
-Anonymous
Easier Birthing
If I only had discovered the worth of chiropractic care with the birth of my first child! She was not in the optimal position, taking a toll on both of us and resulting a transfer to the hospital after 24 hours of hard labor. It was devastating to me that I was not able to complete the home birth I had envisioned.
With my second, I had hopes to have an easier birth, apprehensive of a repeat hard labor. I looked to my chiropractor even before conception. After some care, I finally felt like my body had been healed from my previous birth trauma and by the time I was growing a new baby I was optimistic that it would be a gentler journey. I was experiencing less pain and felt cozy in my pregnant body. Comparatively, labor was a breeze, only being 8 hours total. I recovered unbelievably quick and I can only attribute that to the adjustments I received with Dr. Maggie!
-Anonymous

Thrive Chiropractic Reviews | (785) 331-4515